When wilderness calls… escape to the Isle of Skye
WANTED: Madly in love couples with an adventurous spirit that would love a photo session in the Isle of Skye. Totally FREE
I'm looking for couples who like the idea of an unposed session, natural, just being you! Adventurous couples who wouldn't mind a walk into the woods, get lost in the moorland, enjoy turquoise water pools… Being outdoors!
This is for couples who are happy for me to use their photos to showcase our Adventurous Elopements Session.
The session is totally FREE for you and includes a great selection of images for you to keep.
What's included?
An hour-long FREE session anywhere in the Isle of Skye
10 downloadable high resolution images for you
Tips and tricks to enjoy your time in Skye
An opportunity to have those portrait images you always wanted
The perfect photo to showcase your love
Available dates for 2022
April 1st – 19th
May 9th – 15th
August 1st – 15th / 29th – Sep 4th
September 19th – 25th
December 7th – 20th
Get in touch with your preferred dates for a chance to be selected!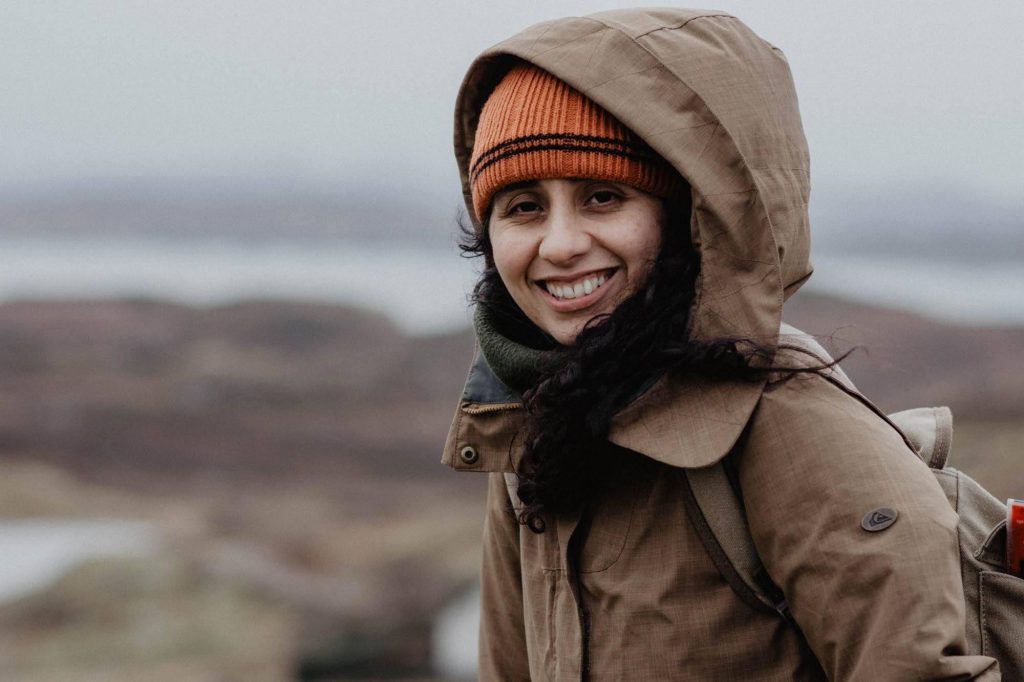 Your Big Day is made up of thousands of little moments.
You want to capture every single one – to look at and relive over and over again for years to come. I'm Sam, and I want to create the most beautiful and emotive love stories, the ones that will become your family history. Because your day matters!
I'm passionate about travelling and adore being outdoors, and I crave photographing people in epic landscapes! You can find me roaming the Scottish Islands and Highlands.
I enjoy working with introverts, intentionals, and passionate ones that want to tailor the wedding experience unique to them because I believe in letting your personalities rule the day!
Let's connect on social media