About Us
Scroll down to read
We capture your memories for you to remember them forever
We are Sam & Oscar, photographers and collectors of memories. Our photography is focused on telling your story: your birthday, wedding, or any other special occasion. We work as a duo to cover the event from all angles possible and capture those memories forever. We invite you to check our portfolio and gives us a chat to help you collect your memories.
Since very young, we've been surrounded with photography and design. Oscar is a graphic designer specialised in editorial art direction, and Sam is a photographer since she discovered photography in high school to avoid sports and started studying fashion photography! We met each other working together many moons ago, and we're still enjoying it!
We also enjoy travelling and long road trips as

we document our journeys

 our last one took us from Spain to Scotland in our little Silver bug if you fancy read some adventures in Spanish!).
We fell in love with wedding photography after telling stories for parents about their children's birthday parties, and we thought that wedding days are one of the most important days of your life, and you need a story to remember. We're very easy going and look for adventurous couples who love to experiment and are willing to be the actors of their stories through photography.
We take our job very serious and keep ourselves busy with improving our skills. We're current members of the Royal Photographic Society working towards distinction, and we're part of the Documentary Group because we love stories to tell!
Weddings
We know your wedding day is one of the most important days in your life. As storytellers, we aim to capture you in a reportage style what is happening during the day, so you can remember it.
You can expect from us a visual story. Our photography coverage is around 400-800 beautifully edited images that tell  your story. Our style is reportage with shades of fashion photography, with a mix of black & white and colour photography

How it works
Introductory meeting/ video conference/ telephone to discuss what you want, don\'t want and your needs.
We'll collect the wedding information as well as the timetable to create a shooting plan, as a reportage, but also to program all your formal portraits.

In the wedding day, both of us will split a work as a duo to cover the event. Sam will be focused in the bride and Oscar in the groom, although we'll capture both of you independently and together throughout the day. We'll create documentary-style photographs that capture the key moments in the service, speeches, wedding breakfast, reception, and dancing.

After the wedding and when you return from your honeymoon, we'll process all your photographs and send you a sneak peek of the wedding. When your photographs are ready (2-3 weeks after the wedding) we'll send you an online gallery so you can view all beautifully edited pictures of the wedding day. Also, we'll be sending you a USB keepsake box with your digital photos as well as 12 5 x 7 in mounted photographs that you can choose.
Rates from £520. Ask for a brochure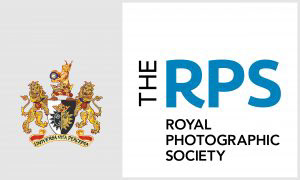 Samantha G Ferrer & Oscar Jimenez are Members of  RPS